TFMv4.0 Released!
Today we are excited to announce the launch of version 4.0 of the Trade Federation Market!
| | Economy
---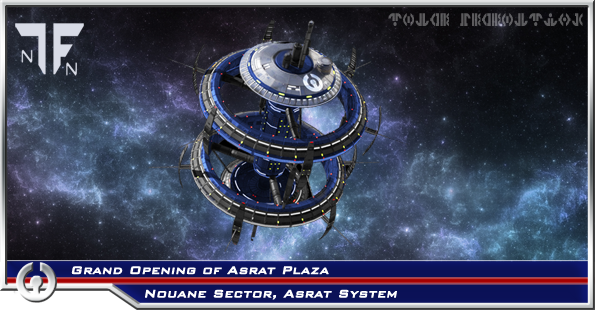 Asrat Plaza Grand Opening Ceremony
A gotal reporter appears on your holopad as the Trade Federation's anthem can be heard in the background.
"Good morning, we welcome you to a brief statement from the Trade Federation. We go now to a live feed of the ceremony taking place shortly in the Asrat system."
Year 22 Day 264 | Asrat System, Nouane Sector | Asrat Vendor Mall
---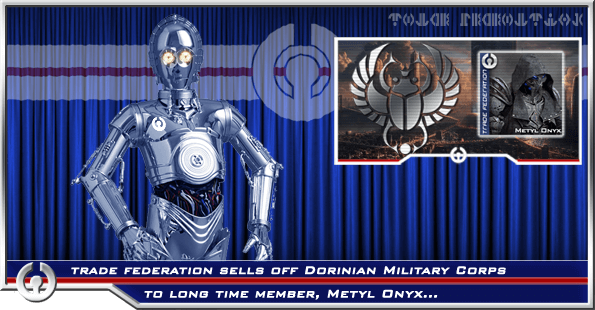 Dorinian Military Corps Changing Hands
Since its creation, The Dorinian Military Corps has always been in Trade Federation hands as its sole droid producer. After many years of building up our Droid Army, the Trade Federation Cabinet has come to a decision to release the faction to the private sector and sell to long time member and entrepreneur Metyl Onyx.
Year 20, Day 352 | Zeemacht Cluster, Taanab System | Economy
---