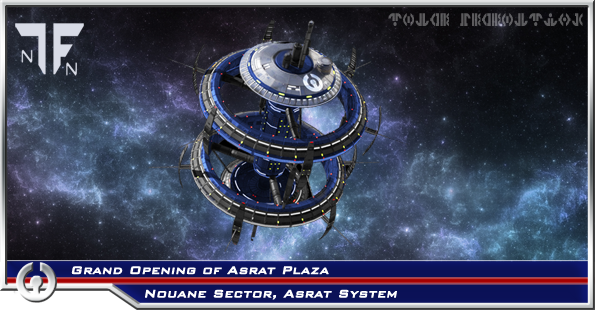 Asrat Plaza Grand Opening Ceremony
A gotal reporter appears on your holopad as the Trade Federation's anthem can be heard in the background.
"Good morning, we welcome you to a brief statement from the Trade Federation. We go now to a live feed of the ceremony taking place shortly in the Asrat system."
Year 22 Day 264 | Asrat System, Nouane Sector | Economy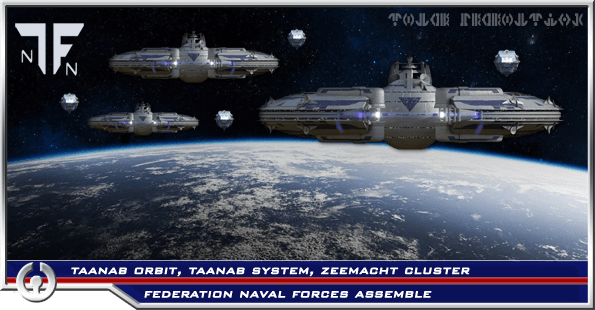 A New Chapter: Trade Federation Viceroy Appointed
The setting skies over Taanab marked the end of a historic day for the Trade Federation as Viceroy Jansen announced that he would be retiring. The Federation fleet had assembled for manoeuvres above the planet, clearly visible from the cities below, guiding dignitaries from across Federation space to the palace and putting on a display for the bustling crowds. In a ceremony held at the Royal Palace, Salamku Derov was invested by the Cabinet as the Trade Federation's ninth Viceroy.
Year 21 Day 292 | Zeemacht Cluster, Taanab System, from the Palace Trade Federation Palace in Forsetti | Royal