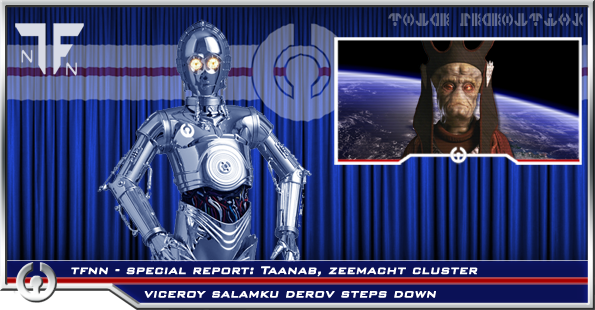 Surprise Resignation of the Viceroy
At a press conference today, former Viceroy Salamku Derov confirmed rumors that had been circulating since he stepped down from his viceroyal duties on day 286 that he would not be returning to his role as leader of the galaxy's largest neutral government. Derov first ascended to viceroyalty in Year 21 before resigning in Year 22 due to health issues. Once he was cleared for public service, Derov resumed his duties on Y23 D320, relieving former Viceroy Jensen who had graciously stepped in to offer his steady hand while Derov recovered. Federation citizens were shocked when they learned on Day that Viceroy Derov had stepped back from his duties a second time, but had hoped that this, too, would only be a temporary leave of absence. But that was not to be.
Year 24 Day 287 | | Royal
---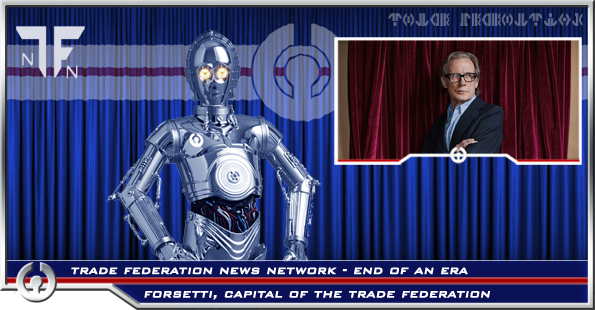 End of an Era
In a quiet ceremony amongst the palace gardens of Camp Gunray, the Viceroy's official residence on Taanab, Jacob Jansen announced his retirement. Attended by dignitaries, officials, and members of the Federation, the Cabinet invested Salamku Derov as the eleventh Viceroy of the Trade Federation on behalf of Viceroy Jansen.
While previous ceremonies of this sort have been marked with loud, patriotic celebrations in the capital Forsetti across the bay, the mood at Camp Gunray was light and cordial. In both their short remarks, Viceroys Jansen and Derov acknowledged the sense of de ja vu they felt. Two year's previous Viceroy Derov had first succeeded Jansen before his health prompted him to resign, leading Viceroy Jansen to take on the role for an unprecedented third time.
Year 23 Day 320 | | Royal
---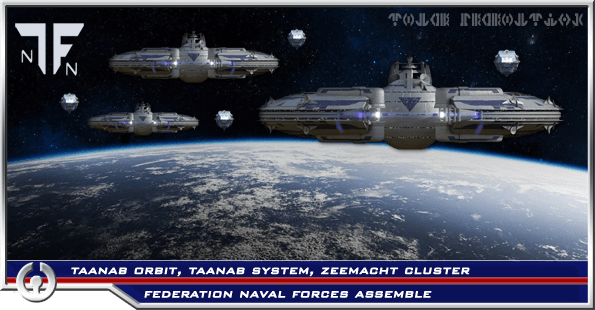 A New Chapter: Trade Federation Viceroy Appointed
The setting skies over Taanab marked the end of a historic day for the Trade Federation as Viceroy Jansen announced that he would be retiring. The Federation fleet had assembled for manoeuvres above the planet, clearly visible from the cities below, guiding dignitaries from across Federation space to the palace and putting on a display for the bustling crowds. In a ceremony held at the Royal Palace, Salamku Derov was invested by the Cabinet as the Trade Federation's ninth Viceroy.
Year 21 Day 292 | | Royal
---