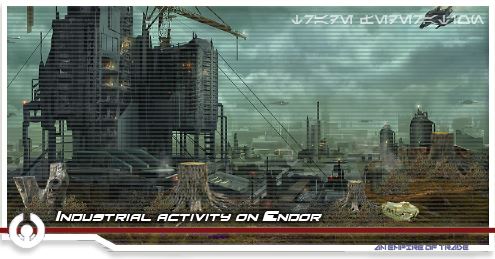 Reconstruction of Endor's Forest Moon
The lush, verdant forests from which the Forest Moon got its name have become famous galaxy wide. Home to both the Yuzzum and the Ewok peoples, the breathtaking majesty of the moon was chosen years before to host the capital of the Avance Coalition as if the richness and fertility of the jungles and the residents who prospered alongside and not by or in spite of the untamed expanses could say more about the former government than could any palace or diplomat.
For years it silently circled the planet Endor, broadcasting its bold, unchallenged growth and glory on behalf of the whole Coalition. Visitors today, however, find a much different story.
Year 16, Day 93 | Moddell Sector, Endor System, onboard the Lucrehulk 3210 Battleship TFL The Aegis of Atei | Economy
---